chamonix protestant church
Welcome!

We are happy to welcome you to our small local church. Our church is mainly French speaking, but includes a community of English speaking residents all located around the Chamonix valley. We are a congregation that is part of the Reformed Church of France. We are open to anyone who feels drawn to discover and reflect on our Christian tradition.
​
Church is a place, a moment, a gathering where people come together whatever their social class or background, where life is not measured by its successes or failures, where everyone can simply "be".
​
Church is where we discover a God of love, and what that love may mean for us in our own lives.
All our events are on this web site. Check out the Events page.
​
You can easily view each one and add it to your own calendar. Event highlights are below and can be found in more detail here.
The church has land for sale in the district of Passy, in the village of Plateau d'Assy. If you would like to know more, download the leaflet here.
Due to a government decree, all church services and public meetings in churches have been forbidden until further notice.
​
However the church remains by your side in these times of need. You can contact the pastor for a meeting : 04 50 55 85 60 or romain.gavache@gmail.com
​
We are happy to propose daily and weekly meetings, prayers and meditations. Find out more by clicking here.
​
You can also watch and listen to church services on the television and radio.

Sundays on France Culture at 8.30am and France 2 at 10am (& on replay),
Short meditations on video on this web site: http://www.pasteurdudimanche.fr/
​
To separate us from the worrying messages, listen to Him who said :
​
So do not worry, saying, 'What shall we eat?' or 'What shall we drink?' or 'What shall we wear?' For the pagans run after all these things, and your heavenly Father knows that you need them. But seek first his kingdom and his righteousness, and all these things will be given to you as well. Therefore do not worry about tomorrow, for tomorrow will worry about itself. Each day has enough trouble of its own.
(Matthew 6:31-34)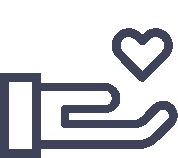 "Whoever is generous to the poor lends to the lord, and he will repay him for his deed."
It is only thanks to your gifts that the church can exist to serve the community; help the church in its mission.