chamonix protestant church
Welcome!

We are happy to welcome you to our small local church. Our church is mainly French speaking, but includes a community of English speaking residents all located around the Chamonix valley. We are a congregation that is part of the Reformed Church of France. We are open to anyone who feels drawn to discover and reflect on our Christian tradition.
​
Church is a place, a moment, a gathering where people come together whatever their social class or background, where life is not measured by its successes or failures, where everyone can simply "be".
​
Church is where we discover a God of love, and what that love may mean for us in our own lives.
All our events are on this web site. Check out the Events page.
​
You can easily view each one and add it to your own calendar. Event highlights are below and can be found in more detail here.
Read about the church's "Projet de Vie" (Life Story). The document is only available in French. Contact us for a translation or use a free online translating service.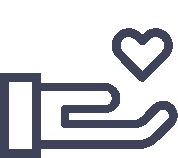 "Whoever is generous to the poor lends to the lord, and he will repay him for his deed."
It is only thanks to your gifts that the church can exist to serve the community; help the church in its mission.